Claire Lake – Partner, Baime Consulting
Claire is a partner at Baime Consulting and looks after CIPFA's interests in both Canada and the USA.
---

Datuk Dr Yacob Bin Mustafa – Accountant General, Accountant General's Department, Malaysia
Datuk Dr Yacob's career journey has spanned more than 30 years, in serving various government departments such as the Government Investment Companies Division of Malaysia's Ministry of Finance.
---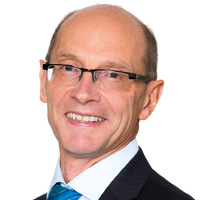 Phil Sharman – Statutory External Auditor, British Overseas Territory of St Helena
After becoming CIPFA qualified, Phil held various positions within the public sector before returning to St Helena as external auditor to promote good governance and accountability.
---

Sophie Medwell – Financial Audit Manager, Office of the Auditor General of British Columbia, Canada
Sophie began her career at Grant Thornton UK LLP in Bristol in 2014, where she studied for her CIPFA qualifications, completing them in 2017.