The Performance Tracker assesses how public services have coped with the aftermath of the pandemic and the outlook for the remainder of this parliament.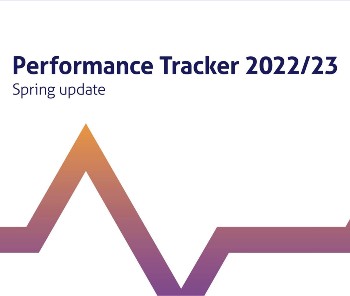 2022/23 spring update
This spring update to Performance Tracker is in reaction to a fast-changing and crisis-driven period in public services, coupled with the government's decision to deliver a budget in March of this year. As multiple services are paralysed by strikes, covid pressures still linger and the cost of living crisis rumbles on, the performance of our public services will increasingly be on the mind of the electorate as we approach the 2024 general election. As this update makes clear, the problems in health and social care are still of particular concern, with bed capacity at over 95% and elective waiting lists standing at more than seven million. Returning performance to pre-pandemic levels still seems like a daunting task for government.
Download the Performance Tracker 2022/23 spring update
Public service performance
The performance of public services has declined markedly due to the impact of Covid. Public services are now in a fragile state. They are facing higher costs due to inflation and remain vulnerable to new variants of Covid. The NHS and social care are awaiting a winter crisis following an already difficult summer. Funding settlements for 2022/23 will struggle to cover ongoing higher public service costs or deal with the aftermath of Covid. Without sustained funding to address these ongoing costs or measures to reduce demand, public service providers will face a difficult decision whether to let quality standards slip or to reduce the scope of service they provide.
Public service assessment
In this year's Performance Tracker, we assess how nine public services – general practice, hospitals, adult social care, children's social care, neighbourhood services, schools, police, criminal courts and prisons – have coped with the aftermath of the pandemic and the outlook for the remainder of this Parliament. For each we have analysed how much was spent; how the nature of demand has changed; the impact on staff and the progress of efforts to reduce backlogs or address unmet needs.
Public service cost pressures
The biggest cost pressures for public services are staff costs. Across our nine public services the total cost of pay awards in 2022/23 will be £3.4bn more than the 2-3% increase anticipated by the spending review. At an operational level, public services are struggling to recruit and retain the staff needed to deliver their services, leading to a greater use of higher cost agency workers. We project that the spending power of services will increase by 4.1% in 2022/23 rather than the expected 7.6%. This will not allow these services to return to pre-pandemic levels.
Conclusion
Unsurprisingly, given the disruption caused by Covid, the scope or quality of all nine services has deteriorated over the past two years. This continued the downward performance trend since 2010. The worst affected services are hospitals, criminal courts and prisons.
Recommendations
Staff shortages are the main constraint on government plans to reduce backlogs and address unmet need. It will need to take immediate steps to ensure that there are enough to staff to enable services to cope with even higher demand this winter.
The government should publish updated plans for how each service will tackle backlogs and unmet need.
The government should allocate money where it will have the greatest impact on public service performance, building on the processes used in the 2021 Spending Review to align spending with priority outcomes.
The government also needs to improve the range and quality of data collected. We have identified important data gaps which public services need to address to better understand and improve their service delivery.
Watch our performance tracker introduction video
CIPFA's chief economist Jeffrey Matsu introduces performance tracker 2022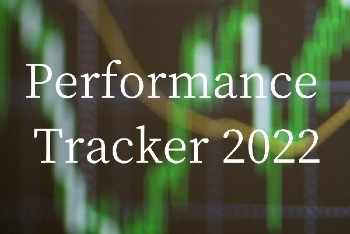 Performance Tracker 2022
Our public services are in crisis. They don't have enough funding, not enough staff and performance has not recovered to pre-pandemic levels. What should the government do about it?
Read more about the crisis in public services
The Chancellor needs to find an estimated £40bn of departmental savings if he is to balance the books. As Performance Tracker reveals, our public services are in crisis and there is little fat left to trim. So where will these savings come from?
Finding areas to cut will be much more challenging than it was in 2010 with the austerity programme, warns a new paper by CIPFA and Institute for Government.
'Austerity in public services: lessons from the 2010s' assesses the extent to which the methods used to deliver the savings in 2010 can be applied today.
Autumn Statement 2022
The autumn statement delivered by Jeremy Hunt on 17 November was the first major economic statement from the Rishi Sunak government. This short paper assesses what Hunt's plans mean for four key services – the NHS, schools, the criminal justice system and local government – in this parliament and into the next.
Performance tracker chapter summaries
We have summarised how nine public services have been impacted by Covid and how even post-pandemic they remain affected, from staff shortages to lack of funds and increasing backlogs.