Winter Offer 2023
CIPFA is currently offering CIPFAstats+ at a discounted rate to new subscribers. Sign-up before 31 December and get the rest of the subscription year* for free.
*subscription year runs until 31 March 2025.
Data insights for informed decision-making
"Making sure you take the right action — and the changes you are making are based on good evidence and data — in order to get real value for money is more important than ever."
Rob Whiteman, CIPFA Chief Executive
Evidence-based decision-making is essential to ensure the financial resilience of public sector organisations — and to guarantee the continued provision of sustainable, effective frontline services. CIPFAstats+ gives you access to comprehensive financial and non-financial data, allowing you to make informed decisions and deliver better outcomes for your communities.
What is CIPFAstats+?
CIPFAstats+ is an online, subscription-based tool compromising a set of interactive dashboards. These give you access to powerful, comprehensive data on the services you provide, how they are funded, capacity, resources, future trends in your area, and much more.
Our dashboards provide you with an interactive way to interrogate comparative data. A company-wide subscription to this cloud-based data management platform allows all members of your team to access this powerful tool.
How does it work?
Collated by our expert team of analysts, our datasets cover general finance, police, culture, leisure and recreation, and much more. Each provide a range of comparative data, including expenditure, assets, grants, council tax, balances and reserves, as well as non-financial information.
With a broad range of analytical and diagnostic functionality, all our datasets are invaluable in helping to drive better financial management, decision-making and demonstrating value for money.
Find out more about our datasets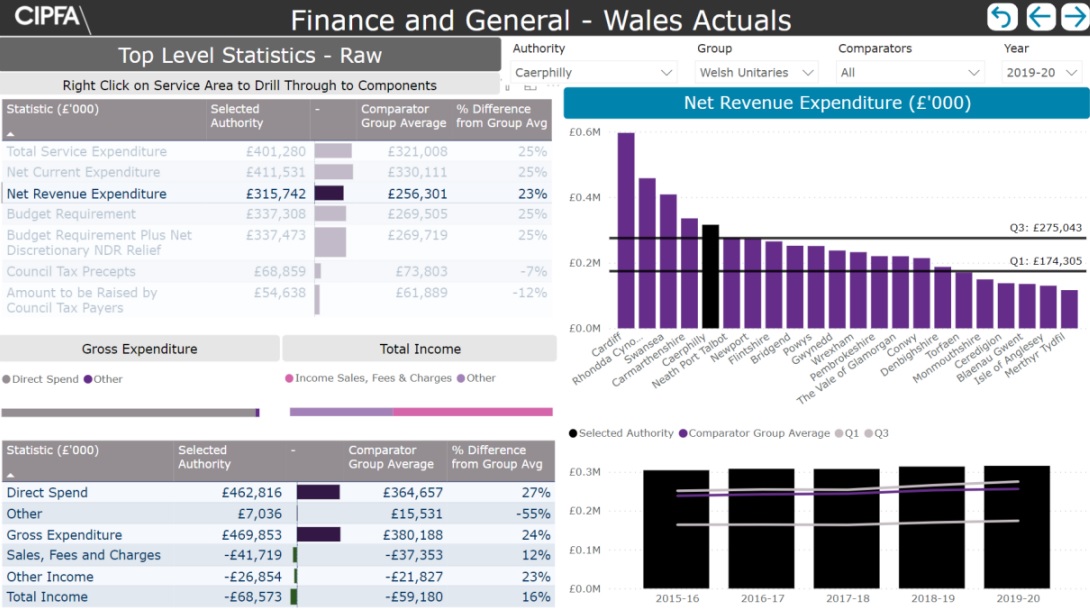 The benefits of a CIPFAstats+ subscription
CIPFAstats+ will help your organisation with:
strengthening management decision-making
forecasting and planning
expenditure and financial reporting
insights into past, current and future trends
predictive outcomes
making insightful comparisons with other organisations
Find out more about the benefits to your organisation
Subscribe to CIPFAstats+
To arrange a demonstration, find out about costs, or subscribe to CIPFAstats+ please contact us on customerservices@cipfa.org or 020 7543 5600. Your CIPFAStats+ subscription is yearly and starts from 1 April.
More on CIPFAstats+
Products and services