Alina Gheorghiu-Currie – Deputy Chief Investment Officer, CAMG LLP
Alina sits on the CAMG investment committee and is the firm's lead on responsible investment policy.
---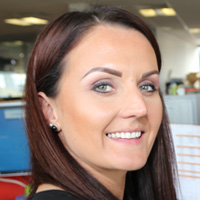 Carly Wilson – Finance Manager for UK Acquisitions, Civica Ltd
Carly manages the financial acquisition and integration process for all of Civica's UK acquisitions.
---

Chris Brown CPFA, CISA, MAAT – Head of Strategic Sales, Partnerships and Alliances, Capita
As an experienced professional services leader, Chris's track record reflects a career in creating and implementing vision, strategy and new operating models in order to drive business growth and development.
---

Ebony Hughes CPFA – Director, IMPOWER Consulting
Ebony has worked at IMPOWER for nearly a decade, having previously been with PwC for six and a half years, where she undertook her CIPFA training as part of PwC's graduate scheme.
---

Joe Sealy NED – Co-founder and COO, Greater Pacific Capital
After qualifying with CIPFA as an accountant while working for various councils, Joe co-founded a private equity investment business Greater Pacific Capital, which he continues to lead today.
---

Kelly Watson – Relationship Manager, CCLA
Over her career, Kelly has worked in both public and private sectors, taking on senior roles in both, as director of finance in the private sector and chief finance officer (S151) in local government.
---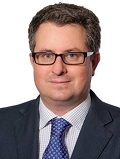 Mark Williams – CIPFA
Mark has been a member since 2012, and is a member of the CIPFA Government Board and CIPFA South East Regional Council.
---

Neil Sartorio – Lead Partner for Local Public Services, EY
Over the past ten years Neil has established and developed EY's local public services practice, which brings the organisation's professional services capability into the local public sector market.
---

Paul Dossett – Partner and Head of Public Sector Assurance, Grant Thornton UK LLP
Paul is a CIPFA qualified accountant who has worked on local government and NHS audit, assurance and advisory projects for over 30 years.