Have you been a member for ten years or more? Apply to become a Fellow of the Institute.
This new enhanced membership status is open to CIPFA members of good standing with at least ten years' continuous service. Join an exclusive group of highly experienced public service finance professionals, signal your commitment to public services and enjoy privileged interaction with CIPFA and your peers. In recognition of professional seniority, those accepted will be entitled to use the designation FCPFA (Fellow Chartered Public Finance Accountant).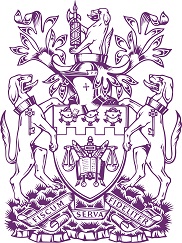 Exclusive benefits include:
Enhancement of your professional status CIPFA Fellowship demonstrates a high level of experience as a public finance professional and signals commitment to the profession.

Receive an engraved CIPFA Fellows plaque and formal certification of your new status.

Exclusive invitations to Fellows events including the Fellowship Annual Event hosted by the President and featuring leading keynote speakers. A great opportunity to connect with your peers, make new connections and discuss emerging issues.
Be part of our professional advocacy network and influence developments in public finance by contributing to CIPFA consultations and policy discussions.
Receive an annual Fellows Digest of the most significant articles from Public Money and Management, CIPFA's leading academic journal.
How to apply:
You can apply for Fellowship if you have a current CIPFA membership and you have been a member for ten years or more.
You will need to complete a short application form and pay an annual subscription fee from just £100, please note this fee will be in addition to your annual payment for your membership renewal.
After successful application you will receive formal certification of your new status and full details of your special benefits.
Make an application for Fellows membership today
Already a member?
Related links